At least once every day, we receive a phone call from a parent asking whether they should take their child to an urgent care facility, or the emergency room. While each scenario is different, we've gathered a few common stories that lead to the question of urgent care vs. emergency room, and we're going to explain each one!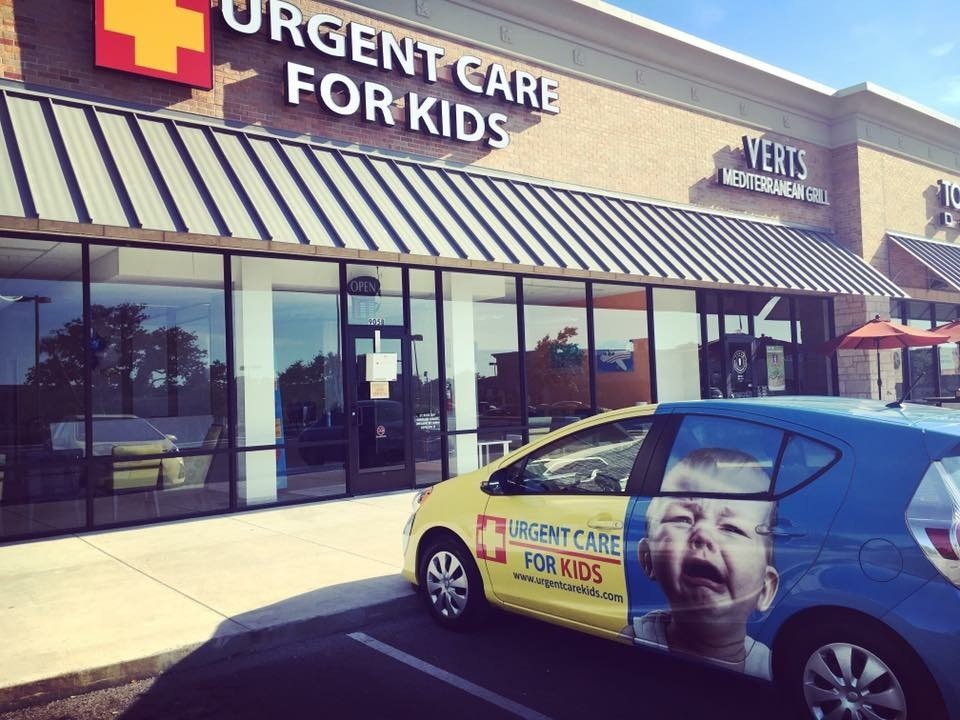 Parent: "My child fell on the playground and has a cut on his leg. I think he might need stitches! Can you do that, or do we need to go to the emergency room?"
UC4K: "We can definitely have one of our providers evaluate that!" All Urgent Care for Kids locations can perform laceration repairs to most parts of the body. However, we cannot always repair facial lacerations, it is up to the discretion of the provider. Depending on the severity of the facial laceration,  we may refer to the emergency room where a plastic specialist can perform the laceration repair to reduce scarring.
Parent: "My 2-month old has had a 106 degree fever for a few hours. Can you check her out?
UC4K: "No, you need to head to the nearest emergency room immediately". Extremely high fevers (105 or higher) are a major cause for concern, especially in very young children. Such an elevated body temperature can indicate a serious condition, so the emergency room is the best choice in this situation.
Parent: "I think my daughter may have sprained her wrist in gymnastics! If we come in can you tell us if it's broken?"
UC4k: "Yes, we can take some x-rays and see what's going on!" For minor breaks and sprains, we can take an x-ray and give your child an air splint, but we may need to refer to an orthopedic surgeon to properly set the bone. However, if it is a severe bone break (anything that's obviously deformed), you need to take your child to the emergency room so the bone can be set by an orthopedic surgeon as soon as possible.
Parent: "We were involved in a fender-bender, and now my son is complaining about back pain. Can you just make sure he's okay?"
UC4K: "We cannot see patients involved in any type of car accident, please go to the emergency room". No matter how minor the accident, it's best to be seen in an emergency room to rule out any serious injuries.
These are just a few examples of the confusing urgent care or emergency room situations parents find themselves in! We know that anything can happen, and what you're wondering about may not be mentioned here. In addition to out-of-the ordinary minor emergencies, out pediatric-trained staff can treat most minor illnesses and injuries. If you ever have questions, feel free to call us and ask!
Urgent Care for Kids is the largest pediatric urgent care chain in Texas, serving families in the greater Austin, DFW, and Houston areas. Our goal is to provide every patient with the highest quality medical care and superior customer service at a time and location that is convenient to working parents. We accept all major commercial insurance plans and all Texas Medicaid and CHIP plans in order to best serve our patients and their families. To learn more about our locations, hours, and services we provide, please visit our website.