In this week's edition of Urgent Care for Kids Fast Facts, we are excited to feature our Katy, Texas clinic. This clinic has had many "firsts" with Urgent Care for Kids, and we're pleased to share those with you!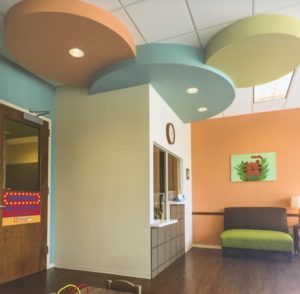 Fast Facts: Katy
Our Katy clinic was the first Houston-area clinic to open, following the success of our DFW clinics. We opened our doors in Katy on August 30, 2013 and have since expanded to four clinics across Houston. What a wonderful two years!
After seeing high demand for extended hours, our Katy clinic was the first to open at noon instead of 3 pm in September 2014. This change has allowed us to serve even more families at a time that's convenient for them!
We love to get involved in the Katy community, whether that's by participating in area events like Katy Rice Festival and neighborhood events, or by partnering with schools for sports physical discounts and flu drives. 
Located in Cinco Ranch right off Grand Parkway, our Katy clinic is easy to find and serves families from Cross Creek Ranch, Cinco Ranch, Fire Thorn, and surrounding areas.
As with all Urgent Care for Kids locations, our Katy clinic accepts commercial insurance plans such as Blue Cross Blue Shield, Aetna, United Healthcare, Cigna, and more, and accepts all Texas Medicaid and CHIP plans. We are able to perform x-rays, treat minor lacerations and sprains, sick visits, and lab testing.
Our clinical staff in Katy is fantastic! From our friendly front desk staff, to our kind and caring nurses and x-ray technicians and knowledgeable pediatric-trained providers, the Urgent Care for Kids team in Katy always does their best to ensure each patient has a great experience from start to finish.
Shelby Winschel is our longest-standing staff member at UC4K Katy. She joined our team in March 2014 as a receptionist, and is now the Houston-area staff trainer and auditor. She is a valuable asset to our team, and is a big part of what makes our Katy clinic so great!
With six patient rooms, our Katy clinic is designed to see a maximum number of patients with a minimal wait time. Also, our waiting area has plenty of seating and toys for a kid-friendly atmosphere that hopefully eases any nerves or concerns your little one may have about being at the doctor!
Like all of our clinics, you can check into the Katy clinic online! While this does not give you an appointment at a specific time, this will greatly cut down on your paperwork and wait time in the clinic. This is just another method to make our clinic more efficient and convenient for our patients!
Each of our clinics provides exceptional medical care to each of our pediatric patients, along with outstanding customer service to each family we see, and our Katy clinic is no exception to that. We are proud to serve  the greater Houston area, and if you would like to learn more about our Woodlands site, you can stop by for a tour, or give us a call.