As well as providing superior pediatric care for your little ones, Dr. Whitenton has an array of knowledge of helpful tips for your family! With school back in session, Dr. Whitenton is here to talk about children's allergies and staying safe while trick-or-treating this year!
---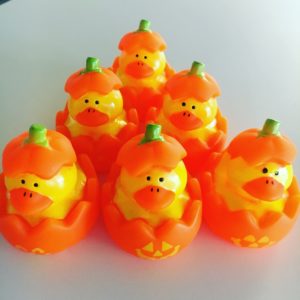 Halloween remains one of the most exciting and fun holidays for kids, but for a number of children, it can be a life-threatening challenge.  Most parents are familiar with rules at daycare and school regarding peanut butter and other allergens in children's lunches, snacks, and treats, but a great deal of care must be taken for children at Halloween with tree nut allergies.
Imagine the disappointment of going trick or treating, collecting an orange plastic pumpkin full of treats that aren't usually enjoyed in large quantities for the rest of the year, and examining the bounty only to find they can't be enjoyed because of an allergy.  Many parents avoid that disappointment by avoiding participation in the holiday at all.  Having treats available to kids on Halloween that are free from common allergens such as peanuts means that all children can participate in and enjoy a fun night trick-or-treating.
One way to communicate to families that you have non-food treats available is to place a pumpkin on your front porch that's painted teal.  It's a universal sign to families that your treats are safe.  Some ideas for non-food treats would be vampire teeth, spider rings, stickers, pens and pencils, or glow sticks.
For a list of peanut-free treats, visit this website:  http://www.allergysf.com/safety/candy/nuts/
To learn more about the teal pumpkin project, visit:  https://www.foodallergy.org/teal-pumpkin-project
---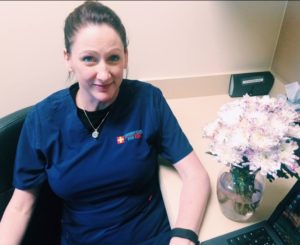 Dr. Kristi Whitenton is a graduate of the University of North Texas Health Science Center in Fort Worth, followed by general pediatrics residency at the University of  Texas Health Science Center at San Antonio.  After two years of additional training in pediatric critical care, she became a medical director for Little Spurs Pediatric Urgent Care in San Antonio.  In August 2014, she joined Urgent Care for Kids as the medical director for the Austin area.  She is a fellow of the American Academy of Pediatrics and has a son attending Southern Methodist University in Dallas.  In her spare time, she enjoys running, baking, and supporting the visual and performing arts.
---
Urgent Care for Kids is the largest pediatric urgent care chain in Texas, serving families in the greater Austin, DFW, and Houston areas. Our goal is to provide every patient with the highest quality medical care and superior customer service at a time and location that is convenient to working parents. We accept all major commercial insurance plans and all Texas Medicaid and CHIP plans in order to best serve our patients and their families. To learn more about our locations, hours, and services we provide, please visit our website.