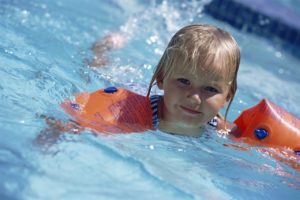 With the last day of school coming up in about a month, many families are contemplating the best place to take this year's family vacation.  The great state of Texas offers an abundance of family friendly vacation options. Whether your family enjoys splashing in the waves at the beach, floating down a river, camping, or having a blast at an amusement park, you can certainly find something that you will all enjoy without having to leave the state.
River Vacations
Floating down a river is a great way to beat the summer heat. Two popular family friendly rivers in Texas are the Comal River in San Marcos and the Frio River. If you begin looking far enough in advance you can often find cabins along the Frio River to rent as well.
Beach Vacations
If the thought of driving all the way to Florida gives you a headache, don't worry, there are plenty of beaches right here in Texas. The Texas Gulf Coast is home to Galveston, Corpus Christi, South Padre, and Port Aransas, just to name a few. You can rent a hotel, beach house, or even rent a spot for an RV if you have one. The kids will love playing in the ocean, building sand castles, and relaxing with mom and dad.
Amusement Parks
Almost all kids love spending a day at the amusement park. Lucky for you, Texas has a great selection to choose from. San Antonio is home to both Fiesta Texas and Sea World. While you are in the San Antonio area, you might as well stop by Schlitterbahn in New Braunfels to cool off. If you happen to be closer to the DFW metroplex stop by Arlington, and take the kids to Six Flags Over Texas for the day.
Camping Vacations
For the families that love to be in the great outdoors, camping is a great option. There are over 100 State Parks in Texas. Many of them offer activities and expeditions for campers to go on. What kid wouldn't love sitting around a campfire and roasting marshmallows?
These are only a small sampling of vacation options that Texas has to offer. For a larger selection stop by the Texas Tourism website and plan your summer vacation today!