It's about that time. Saying goodbye to those long and relaxing summer days is not always fun, but welcoming the school year with a smile and positive attitude isn't as hard as you may think. Here to share helpful ways to quite those first-day butterflies in your stomach is our friendly and talented Medical Director, Dr. Kristi Whitenton: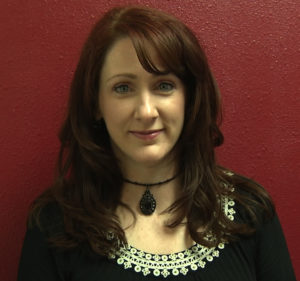 "Back to school is often an anxiety provoking experience for both parents and kids.  Getting back on track often means adjusting bedtimes well before school starts to ensure the kids aren't zombies during the first week of school.  Changing as many morning tasks to night-before tasks may help relieve some of the a.m. rush, such as laying out clothes, packing lunches, and preparing backpacks.  Modeling a calm approach when those first school mornings seem hectic can help prevent morning meltdowns…kids are less likely to escalate emotional intensity if the adults are low-key.  But back to school doesn't have to be all work and no play.  Sometimes playing music in the morning can be motivating.  And because kids have spent all night in their own rooms without parental interaction, they may feel that they are missing out on spending time with parents when they have to rush in the morning to immediately leave and again be separated from parents at school.  Setting aside a few special moments to bond with the kids before they face a day at school is a great investment in cooperation and happiness for everyone."
What great ways to set the tone for an even greater day. We hope your little ducklings have the best first day back. We'd also like to celebrate the school year with you on social media! Tag Urgent Care for Kids in funny back-to-school photos of your kids on Facebook or Instagram, and we'll share it. What are you waiting for? Get Quacking!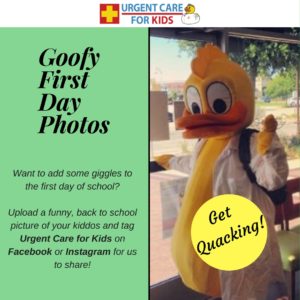 ---
Urgent Care for Kids is the largest pediatric urgent care chain in Texas, serving families in the greater Austin, DFW, and Houston areas. Our goal is to provide every patient with the highest quality medical care and superior customer service at a time and location that is convenient to working parents. We accept all major commercial insurance plans and all Texas Medicaid and CHIP plans in order to best serve our patients and their families. For medical opinions, please visit with our medical staff at our urgent care locations. To learn more about our locations, hours, and services we provide, please visit our website.