With the high increase in community urgent care facilities popping up across the nation, emergency situations are becoming more and more difficult to decipher whether not to go to the ER or to and urgent care facility.
Hopefully this graph and the article below can help you understand the medical care that you get at each location when you seek treatment!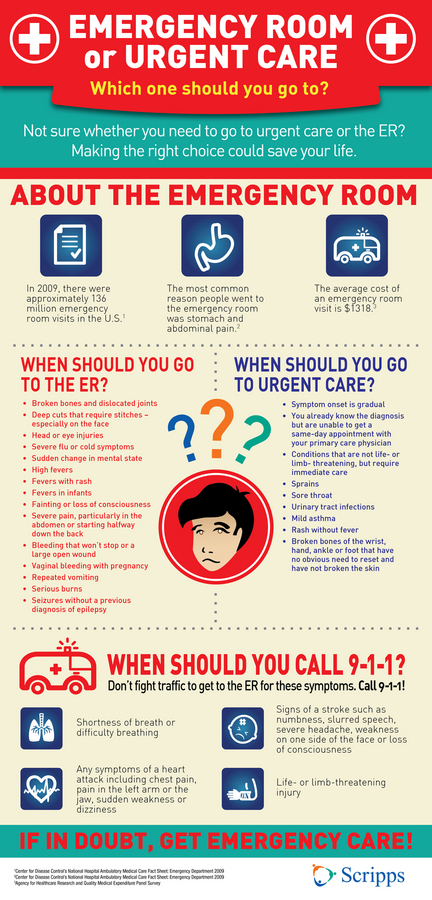 http://www.scripps.org/news_items/4231-should-you-go-to-the-emergency-room-or-urgent-care
Studies are showing a greater understanding of ER  and urgent care treatment differences, such as "of patients who had visited the emergency room but were not admitted to the hospital, 48 percent went there because their doctor's office was not open," (Scripps.org, June 2012). Most of those who are not admitted to the hospital could have gone to an urgent care facility. Obviously when in doubt, in a serious life-threatening situation, most should seek 9-1-1 or the ER.
Save this chart! Print it out! Do what you need to make sure in an emergency situation you know where to best go for medical treatment!