---
Physical fitness is very important to overall health, even in kids. In this series, we will share tips on how to make fitness fun, creative ways to get kids moving, steps to take to make fitness a healthy habit, and more! Lace up your sneakers and let's get moving!
---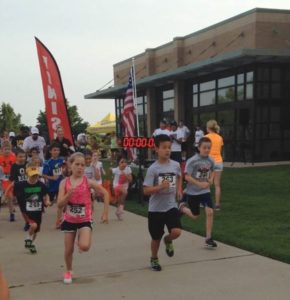 Between friends, family, celebrities, magazines, and social media there is a constant flow of fitness information out there. Some of it true, some of it false. Over time, certain ideas about fitness have stuck and some of these are incorrect myths. Who can you believe?!
Health.com is a trusted source when it comes to health and fitness and so we went right to the source to uncover the truth behind these myths.
Check out the Most Common Fitness Myths
Crunch Crunch Crunch: Since crunches do not burn a lot of calories, they don't help much with fat loss. Planking and bridges are more effective.
Sweat it Out: Unfortunately, the amount you sweat does not equal the amount of calories you burned. It is a natural response that cools your skin.
Stretch to Recovery: According to a recent study, stretching right after a workout has no significant change in blood lactate levels which are a measure of how fatigued your muscles are.
45 Minutes or else: Studies have shown that doing shorter workouts throughout the day are more effective than one long workout. Shooting for 250 minutes of exercise per week for the ultimate health benefit.
More Gym, More Better: If you spend all of your time in the gym, your body will become fatigued. Overtraining can cause injury. Make sure to schedule in rest days and keep your workouts varied.
Check out more Fitness Myths from Health.com here!
Urgent Care for Kids is the largest pediatric urgent care chain in Texas, serving families in the greater Austin, DFW, and Houston areas. Our goal is to provide every patient with the highest quality medical care and superior customer service at a time and location that is convenient to working parents. We accept all major commercial insurance plans and all Texas Medicaid and CHIP plans in order to best serve our patients and their families. To learn more about our locations, hours, and services we provide, please visit our website.