It is spring time and the weather is hitting that mark where it is not too hot and not too cold! It is the perfect time to be outdoors with your kiddos. Kids love nothing more than learning new things, digging in the dirt, and playing outside. Today we are going to talk about how to start a veggie garden with your kiddos! Kid's love to feel important and love to feel involved. So the common theme in starting a veggie garden will be making sure that the kid's feel like they are doing their part to contribute. From the planning to the eating of the vegetables, this is a perfect way to do something outdoors with your children!  Check out the 5 easy way kids can help in the garden: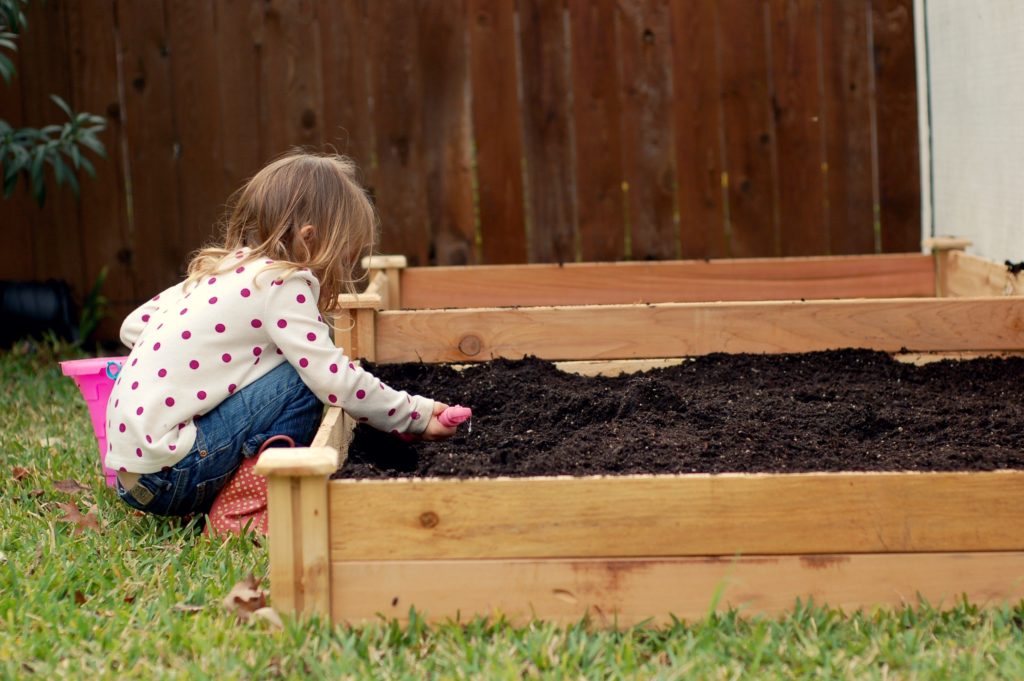 Planting: Put seeds in numbered containers and mark each section of the garden with the coresponding location. Let the children get their hand's dirty digging the holes for the seed. Give them a ruler, if they are old enough, to measure how far to dig.
Watering: If possible, use an adjustable water setting on the hose to prevent overwatering. Teach them when and how often the seeds need to be watered.
 Raking: This may not be the most exhiliarting part of gardening but you can make it fun by having your kids make a fun design in the dirt or have a raking race! The first one to make his/her area the smoothest wins! Also, while raking, the kiddos can be on the lookout for any interesting rocks and creatures in the dirt!
 Harvesting: Harvest with kid size scissors. Using scissors, cut luttuces and greens just above the soil. Let the kids rinse freshly picked produce to remove the dirt. Use a deep container filled with cleaning water and allow the kids to clean them.
Measuring: Create markers of each fruit/vegetable labeled on them and where they are planted!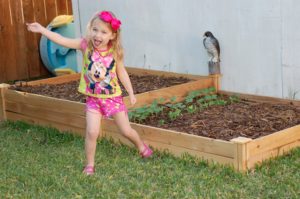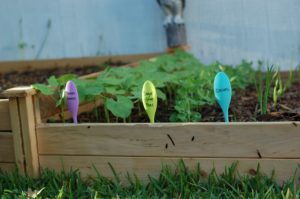 Kids love to feel like they have contributed and these tips are a great way to get them involved in a fun project outdoors! Check out more on gardening with kids here!
Urgent Care for Kids is the largest pediatric urgent care chain in Texas, serving families in the greater Austin, DFW, and Houston areas. Our goal is to provide every patient with the highest quality medical care and superior customer service at a time and location that is convenient to working parents. We accept all major commercial insurance plans and all Texas Medicaid and CHIP plans in order to best serve our patients and their families. To learn more about our locations, hours, and services we provide, please visit our website.