Boosting your baby's eye health may not always be at the top of your parenting to-do list. You might have never even thought about your baby's eye health all that much until now.
Truth be told, baby eye exercises are an essential part of your child's development. They can strengthen the eye over time and build healthier vision as they grow. A study published in PLoS One (2013) found that eye exercises might improve cognitive performance. This of course is an important factor to growing up.
Boosting your baby's eye health may also help them avoid glasses and/or contacts over a longer period. And the longer they can avoid those eye problems, the better. Employing eye exercises for your infant doesn't need to be a daily chore either.
Baby eye exercises can be an enjoyable way for you and your baby to play while boosting eye health. You may already be doing a few of these simple exercises already, and not even know it.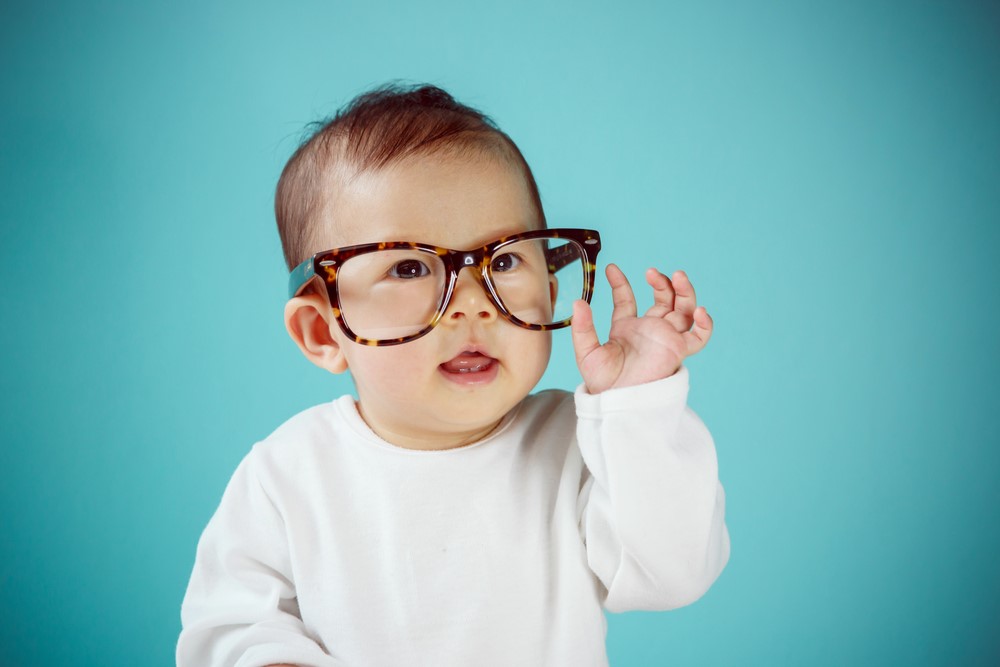 Shift Views for Your Baby's Eye Health
From birth, your baby begins developing those peepers. Everything begins a bit fuzzy for them, only able to focus on objects eight to ten inches in front of them. By three months, however, they begin following moving objects, according to the American Optometric Association.
Once your baby begins finding and following you or other objects, boost your baby's eye health with shifting views. Shifting views is an essential part of eye development. You might be doing this during playtime already.
Lie out your baby's toys and begin grabbing your baby's attention with each individual toy. Once they focus on one toy, excite them with another, allowing them to shift views from one toy to the other. Toys that rattle and make noise are better attention grabbers, and a two-hand method may work well too.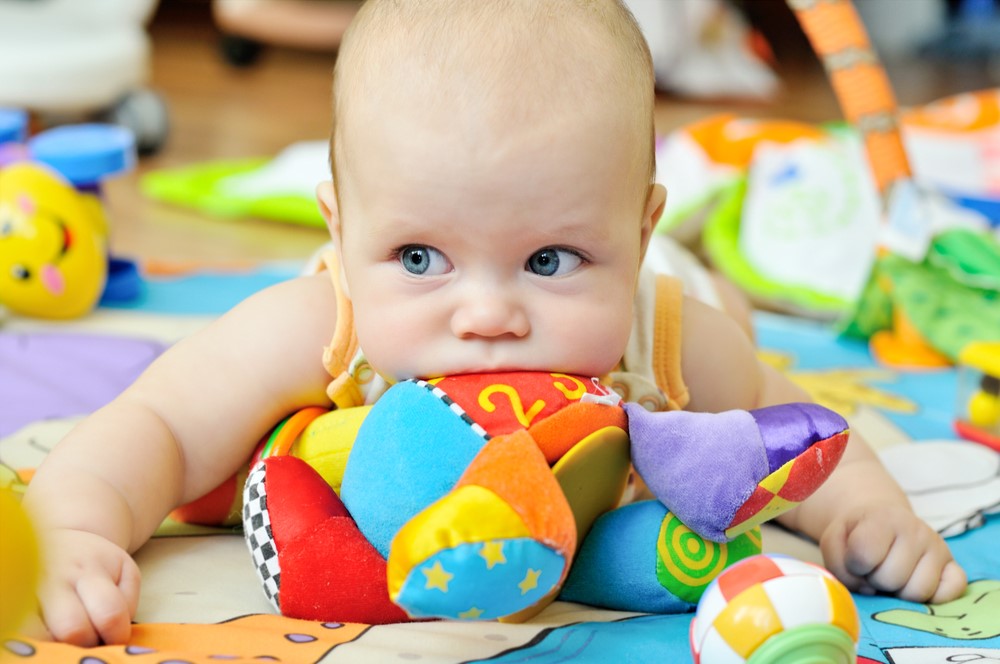 Tracking Exercise for Better Baby's Eye Health
Strengthening and improving pupil movement is another key aspect to boosting your baby's eye health. And it is fun for you and your little one to do. The key to this eye exercise is to have your baby only move his or her pupil, and not their head.
Your baby may have a favorite toy by now. Or you may be their favorite toy at the moment as well. Placing your baby in their stroller, in an upright position, begin moving their favorite toy, or yourself from one side to the other.
Remember, you want only the pupils to be moving, and not their head. Head movement can be reserved for the shifting views eye exercise previously discussed. You may find that funny faces and noises will help keep your baby's attention during this eye exercise. Causing a few excited laughs from him or her, and you as well.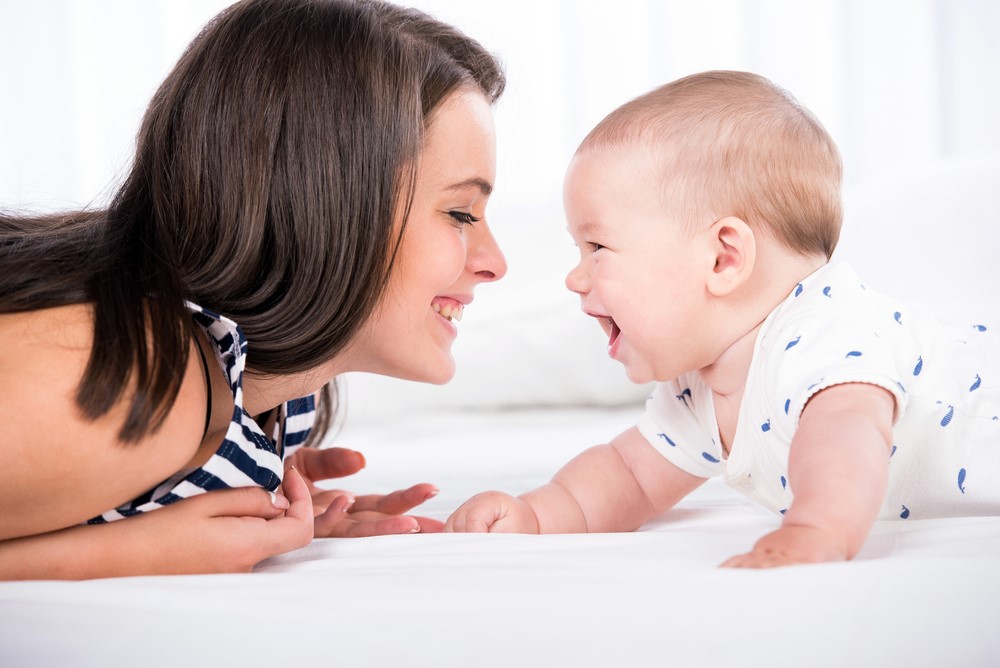 Build Hand Eye Coordination
Boosting your baby's eye health can also be achieved through building hand eye coordination. Your baby will begin grabbing for just about everything at some point within the first few months.
As challenging as this new freedom may be for you as a parent. It is vital for your baby's eye development, as well as mental and physical health development. Researchers at the University of Indiana found hand eye coordination to be at the heart of cognitive and social skills.
Placing one of your baby's favorite toys a few inches in front of them will offer several eye health benefits. Your baby will first need to focus on the toy, and then bring their hand to grab a more detailed piece of the toy.
Your baby's eye health is vital to furthering their growth. The best part about using these simple and fun eye exercises is that your baby doesn't know they are exercises. It is just another round of playtime with mom and dad.
About the Author: Tara Heath is a 37 year old health professional and works as a freelancer writer in the evenings. Her writing focuses mainly on health, such as skincare and how to live a healthy lifestyle overall. She lives in Burbank, Ca. with her husband and two beautiful daughters ages eight and twelve. 
Urgent Care for Kids is the largest pediatric urgent care chain in Texas, serving families in the greater Austin, DFW, and Houston areas. Our goal is to provide every patient with the highest quality medical care and superior customer service at a time and location that is convenient to working parents. We accept all major commercial insurance plans and all Texas Medicaid and CHIP plans in order to best serve our patients and their families. To learn more about our locations, hours, and services we provide, please visit our website.