School is in session and that means homework is in session too. Homework can often be a pain point for parents and children. It can cause a frustrating struggle on a daily basis for families. Homework is an essential part of the learning process and important for children to take seriously.
We asked Kids Health to share their tips to encourage your child while doing homework! See below for their 5 tips to help your kiddo's with homework:
1. Get to know the Teacher: If you know the teacher assigning the homework, you will have more of an idea of what they expect for assignments. Ask about their policies and how you as a parent can be involved.
2. Limit Distrations: Create a calm environment with the TV off, iPad away, and focus completely on their school work. Try to have good lighting and supplies needed in reach to help limit distractions.
3. Monitor and Motivate: Monitor their assignments by asking about the progress and status of each and checking the completion of them. Motivate them with encouragement and being available for questions.
4. Set a Good Example: Try to set an example of diligence and hard work by sitting and working or reading a book. Kids will succeed and try to follow in parents' footsteps.
5. Praise Praise Praise: Hang good grades or projects on the refrigerator and mention achievements to relatives. Never stop encouraging and praising.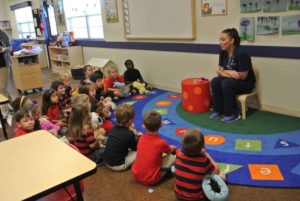 Check out more Homework Tips from Kids Health here
---
Urgent Care for Kids is the largest pediatric urgent care chain in Texas, serving families in the greater Austin, DFW, and Houston areas. Our goal is to provide every patient with the highest quality medical care and superior customer service at a time and location that is convenient to working parents. We accept all major commercial insurance plans and all Texas Medicaid and CHIP plans in order to best serve our patients and their families. To learn more about our locations, hours, and services we provide, please visit our website.
---