When you hear healthcare practices talk about a patient's experience, what does that mean? At Urgent Care for Kids, we firmly believe our patient's experience begins the moment you choose us for your child's urgent care needs. It is shaped by every interaction you have with our staff and services. Simply put, the level of expertise and the attention and care we provide are equally important to the way it's received.
Our trained and accredited pediatricians, pediatric providers, and team members are truly invested in the health of your little ones. One of our team members sat down with us to shed some light on what makes Urgent Care for Kids your one-stop shop for pediatric urgent care. Meet Pamela Dean, our Vice President of Operations.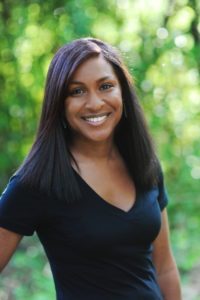 Pamela has been with Urgent Care for Kids for 4 years and oversees operations as well as all staffing needs and clinic happenings throughout our Austin market. She is also our friendly office manager in Cedar Park, and a fantastic and personable nurse who truly enjoys advocating for patients on the clinic and leadership level. Here's her take on the patient experience at Urgent Care for Kids:
What makes Urgent Care for Kids unique?
PM: We are an urgent care just for kids! We see patients from their infancy to 21 years of age and are a much more affordable and convenient option compared to other urgent cares and emergency rooms. But most of all, we are best known for our customer service. What people are really looking for is a place where you can get quality care and great customer service; that's why we stand out. We put all of our efforts into finding great team members. Everything we do starts from within, with our patients and their families in mind.
What are some of the services Urgent Care for Kids provides? And some you wish families knew more about?
PM: We offer a wide variety of services and onsite lab tests for common illnesses such as flu, mono, strep and RSV. Our urgent care is really the best of both worlds because we also excel in performing x-rays, laceration repairs, foreign object removal, etc. Sometimes parents assume these services are only done in ERs, but we offer them here in a family friendly environment that's not overwhelming for kids. For a detailed list of our services, click here.
Are the medical team members here really pediatric trained and certified?
PM: Absolutely. Our medical leadership team brings a wealth of pediatric experience to our organization and so do several our clinical teams. More importantly, having the gift to work with children is also a high qualification. Pediatrics goes beyond the ability to swab or take vital signs – it's emotional. Can you relate to the children? Do you have that personality to put a worried parent's nerves to rest? I believe that's what separates our pediatricians, x-ray technicians and nurses from the rest. All of our staff has worked with children before and many even bring their own children here for urgent care!
What do you think some of the most common misconceptions about urgent cares are?
Some urgent cares actually do bill as an ER, but we don't. We utilize affordable co-pay and cash-pay options and accept all insurances, including Medicaid. We also get asked if  we see infants and young children, and that is the case.
What do you suggest parents do if they suspect their child is coming down with a common illness, like the flu?
PM: One thing I like to share with parents is to always monitor their child's symptoms. Flu is seasonal and strep is all year long, so it's always a good time to take precautions. I'd also recommend taking good hygiene steps like washing your hands and staying hydrated. Once you suspect symptoms, bring your kids in as soon as you can. With flu, we can catch it early and get ahead of it. Germs spread so rapidly, so it's best to never wait. The sooner we can start ruling things out, the better.
What is your favorite thing about Urgent Care for Kids?
Two things:
Generally the one thing that drew me to Urgent Care for Kids is really believing in what drives the company. It's our desire to really bring quality care to families with awesome customer service and this has been the concept from the beginning. I wanted to be a part of something that believed in that. Every initiative is all about the patient and their family.
Personally it would be the team environment.  When you have a group of individuals that love their job as much as the next and all believe in the same common goal it really sets up for great success. I truly believe that this company is successful because we are successful with each other.
---
Urgent Care for Kids is the largest pediatric urgent care chain in Texas, serving families in the greater Austin, DFW, and Houston areas. Our goal is to provide every patient with the highest quality medical care and superior customer service at a time and location that is convenient to working parents. We accept all major commercial insurance plans and all Texas Medicaid and CHIP plans in order to best serve our patients and their families. To learn more about our locations, hours, and services we provide, please visit our website.