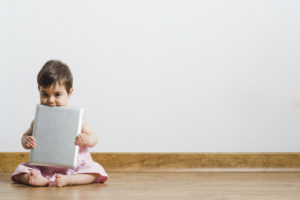 Urgent Care for Kids releases a new online website including cutting-edge check-in tools, easier online bill pay accessibility and an integrated blog featuring articles from leading experts on parenting and pediatric health. The enhanced patient experience debuts July 2017.
"We are excited to offer even more accessible and affordable care to our patients and their families," said Vice President of Marketing and Customer Service, Melissa Bauman. "The growing demand for an all-inclusive, pediatric healthcare option has peaked, and Urgent Care for Kids aims to meet and exceed this expectation. We are thrilled to be taking great strides in pediatric care."
Patients can easily pay balances online and view crucial visit information such as their expected wait time and whether their insurance is accepted. While the clinic averages very minimal wait times, the interactive appointment notification feature also allows patients and their families to remain in line while out of the clinic and be queued via text message when their check-in time is approaching. Resources such as choice primary care pediatrician and parenting outlets are also available on the blog. Urgent Care for Kids aims to remain the premier choice for pediatric healthcare, and meet families at a time and location that is convenient to them.
Urgent Care for Kids treats patients from infancy to 21 years of age. Services and treatments include office visits and consultations, onsite lab testing for flu, strep throat, RSV and mono, urinalysis & bacterial cultures, x-rays & orthoglass splinting, laceration repairs, foreign object removals, minor burns, asthma-related issues, allergies, mild allergic reactions, skin irritations, conjunctivitis (pink eye), ear infections, head lice, animal bites and seasonal flu shots and sports physicals. For more information on clinic services, locations and hours, please visit www.urgentcarekids.com.
---
Urgent Care for Kids is the largest pediatric urgent care chain in Texas, serving families in the greater Austin, DFW, and Houston areas. Our goal is to provide every patient with the highest quality medical care and superior customer service at a time and location that is convenient to working parents. We accept all major commercial insurance plans and all Texas Medicaid and CHIP plans in order to best serve our patients and their families. For medical opinions, please visit with our medical staff at our urgent care locations. To learn more about our locations, hours, and services we provide, please visit our website.