Iced in, school's out… what's there to do? Mom's, I know these are unfortunate circumstances… the kids are out of school and now you are obligated to entertain them, and they are so excited they can barely sit still. Well here's how you can turn a negative (for Mom) into a positive situation, which could be beneficial for both mom and kids. Every family is different, we know that. So, we have put together a range of inside activities for you and your kiddos to partake in on this cold and icy day.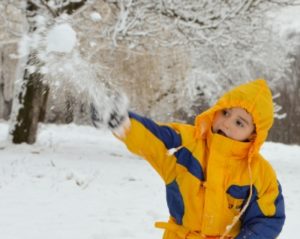 Image courtesy of sattva at FreeDigitalPhotos.net
1. Game Day!
If you are the game loving type of family… take advantage of this day! This is a great way to spend some good quality time together, and a good chance to show off that competitive side you've been itching to do. Scrabble? Monopoly? Just Dance? Guitar Hero? Whatever you've got laying around the house, wipe the dust off, and begin the family fun! Challenge each other, but remember no one likes a sore loser. If you win, you get bragging rights obviously, and Mom maybe get the kids to do some extra chores around the house? (It was a nice gesture though, right?)
2. Movie Marathon
What better way to celebrate a snow day than a Disney movie marathon on Netflix?? Time to unwind, relax, and binge watch family movies all day! There are so many to choose from, that you are guaranteed to find movies the whole family will love!
3. Snow Ice Cream
If you are fortunate enough to get some snow in your area, you have to make some snow ice cream! It is so simple, easy, and SO good! You just need three simple ingredients: snow, vanilla extract, and condensed milk! For 8-10 servings (because everyone will wants seconds) use 8 cups of snow, 1 14 ounce can of sweetened condensed milk, and 1 teaspoon of vanilla extract. Mix, serve, and ENJOY!!
4. Crafternoon Delight
Are you a DIY fam? Today would be a perfect day to work on those crafting skills of yours! Bring the whole family in on the fun and be sure to hang all of the finished products on the fridge to display! Finger painting, coloring sheets, or cut out some snowflakes! Every time you see it on the fridge you will all be reminded about the fun family snow day you had together! (:
5. Did someone say cookies?
Kids love to hang out with mom in the kitchen! How about putting those little helpers of yours to work in the kitchen? Everyone put on some aprons, and let's get cooking! Roll out the dough and get the cookie shapers (but remember no eating the raw cookie dough) and once they are done baking, let them decorate their masterpieces will all the sprinkles and icing they want! (P.S. this might get a little messy!)
The snow/ice day could actually end up being what you all needed as a family, to take the time to spend quality time together with no distractions, just family. Please let us know if you have any ideas to contribute for some fun snow/ice day activities! We would LOVE for you to share your ideas with us!