Welcome back to #THROWBACKTHURSDAY! We love this series because every Thursday we take a trip down memory lane and visit the history of Urgent Care for Kids, healthcare, and other fun things. Hop into our time machine and let's go!

Today we are looking at the history of the stethoscope! The word stethoscope is derived from the two Greek words, "Stethos", which means chest, and "scopos", which means examination! Stethoscopes are used to listen to the heart and chest sounds, as well as to hear bowel sounds and blood flow noises in arteries and veins. According to the American Diagnostic Corporation, here are a few of the facts regarding the Stethoscope: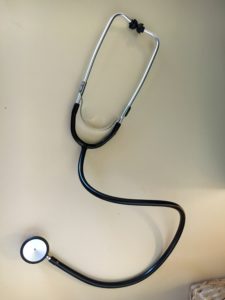 1816: The first stethoscope was invented by a French doctor named Rene Theophile Hyacinthe Laennec at the Neckcer-Enfants Malades Hospital in Paris. The first stethoscope consisted of a wooden tube and was moaural.
1851: The stethoscope became bi-aural by physician Arthur Leared.
1852: George Cammann refined the stethoscope by commercializing it.
20th Century: Minor improvements were made to these devices to reduce weight, improve acoustic quality, and filter out external noise. Stethoscopes are now available in a wide array of styles and colors, with designs available for virtually every kind of medicine.
Check out more about Stethoscopes here.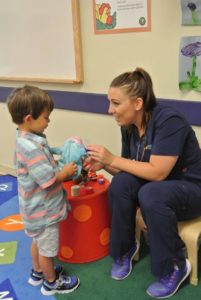 Urgent Care for Kids is the largest pediatric urgent care chain in Texas, serving families in the greater Austin, DFW, and Houston areas. Our goal is to provide every patient with the highest quality medical care and superior customer service at a time and location that is convenient to working parents. We accept all major commercial insurance plans and all Texas Medicaid and CHIP plans in order to best serve our patients and their families. To learn more about our locations, hours, and services we provide, please visit our website.