This is the time of year for family activities, get-togethers, hot cocoa, holiday feasts, and gift giving! What better gift to give than a homemade one, to show your loved ones just how loved they are!? Thanksgiving is the perfect time to whip up some great crafts to make with your kiddos! Here are some fun, kid-friendly, and easy to make Turkey Day crafts!
1. Hand Turkey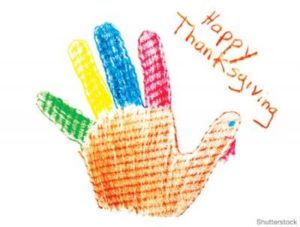 The classic hand turkey… oldie but a goodie! Especially for toddlers, who love to color!
2. Pumpkin Painting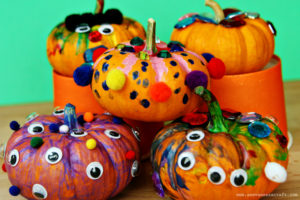 Painting pumpkins… the options are endless! Choose your favorite colors, add some sparkle, googley eyes, stripes, polka dots– let's get creative!
3. Homemade Nature Note Cards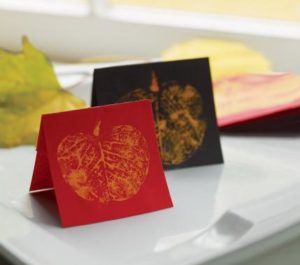 These cards make the best gifts! Use different color construction paper to fold and make cards out of, find some leaves in the backyard, paint one side of the leaf, press to the front of the card and hold, and wait until it is dry– it is THAT simple and easy! Write inside of the card and tell someone why you are thankful for them. (:
4. Printables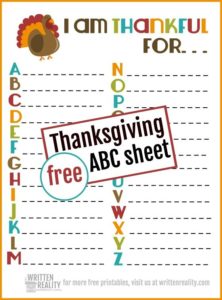 Get this fun, free printable by clicking here!
5. A Thankful Turkey Book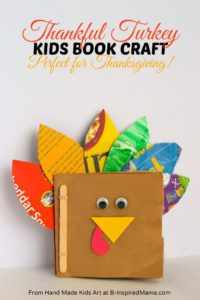 This is a great tutorial on this kids book craft! This is what turkey day is all about- Thankfulness!
6. Turkey Placemats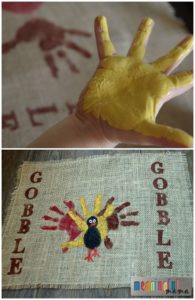 There's nothing like some homemade holiday décor! Click here for this handprint turkey placemat How-To!
7. Personalized Turkey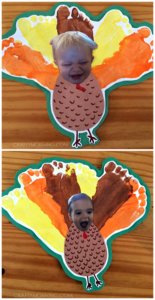 This craft is too cute! Learn how to make this silly turkey here!
8. Turkey Treat!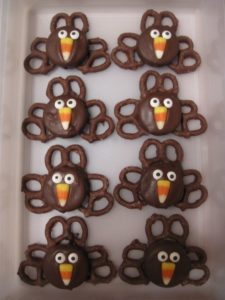 Kids love helping out in the kitchen! This Turkey Treat is just what you need to make your Thanksgiving a success!
We are constantly reminded how thankful we are to have such great patients and we want to wish you and your family Happy Holidays! We would love for you to share with us any pictures or comments you have!