Just because the school year is right around the corner doesn't mean that the fun has to come to an end. With children, days can get long but the years are short. Summer is a great time to do things you have never done before and cherish that family time that is soon to be crammed with school, homework, and other extracurricular activities.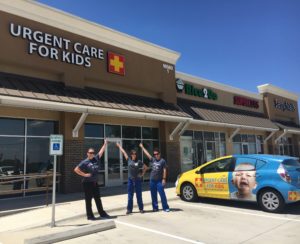 Take a look at how to make the best of your remaining summer weeks:
Take a Staycation: Try being a tourist in your city. Google: BEST things to do in "your city" and follow that. Sometimes we get too comfortable in a place and too comfortable with our surroundings that you may miss an opportunity to try something famous and new, such as: a new food truck, the local farmer's market, a cool park on the opposite side of town, or a new movie theater. Branching out and trying new things may cause some unsure feelings, but that is what life is all about!
Play Hooky: With everyone constantly on the go, playing hooky may be the best excuse for some much needed family time. Curl up on the couch, close the blinds, play some board games, talk to one another, watch an old family classic movie, or just simply snuggle! It is good to take the time to be together before school schedules get too crazy. Also, this can be a good excuse to stay out of the heat!
Read a Book: Time to switch back on those brains! Head over to the local library and pick up some reads that will be interesting to you and your kiddos. That way, when homework is back in full swing, it isn't as much of a shock for everyone.
Take Photos: Time flies and days sometimes go together. Take photos to remember these moments, big or small. When the children grow up, you may look back and miss the long, summer days and cherish the memories you made.
Start to get your routine back in order: Bedtimes and alarm clocks may have been forgotten for the last couple months, but they are coming back fast and furious. Slowly start to wean your family back to your schedule. If you can try to eat dinner at the same time every night and have a similar evening routine every night. Start setting the bedtimes back further each week and start waking them up at the same time every day. We have to train ourselves to get back to this schedule. This could prevent exhaustion when they go back to school everyday.
Enjoy your remaining summer days and always stay safe in the sun!
Urgent Care for Kids is the largest pediatric urgent care chain in Texas, serving families in the greater Austin, DFW, and Houston areas. Our goal is to provide every patient with the highest quality medical care and superior customer service at a time and location that is convenient to working parents. We accept all major commercial insurance plans and all Texas Medicaid and CHIP plans in order to best serve our patients and their families. To learn more about our locations, hours, and services we provide, please visit our website.