---
Physical fitness is very important to overall health, even in kids. In this series, we will share tips on how to make fitness fun, creative ways to get kids moving, steps to take to make fitness a healthy habit, and more! Lace up your sneakers and let's get moving!
---
Between iPads, iPhones, Wii, XBox, Computer games, and Playstation, sometimes the word "exercise" may not thrill your child. Getting some exercise in and getting your heart rate up is so important for your health. Here are a few tips to motivate your kiddos into getting a little bit of extra exercise: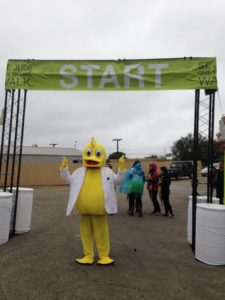 Park the car at the furthest parking spot: When you take your kids to their activities or to the store, make it a habit to park in the very back of the parking lot. Just that little bit of extra movement for their legs could make a big difference!
Dance Party: Crank up the music and get your hips shaking. You don't have to be a good dancer to work up a good sweat, so teach them a line dance or introduce them to your old favorite song. You can jump up and down and wave your arms! Between the laughter and silliness, you will barely realize you are getting your heart rate up!
An Old Fashion Race: Who remembers the classic line of: "I'll race you!"? A little healthy competition is good in kids and when they believe they can actually beat Mom or Dad in a race, they will feel very proud. Challenging them to a friendly race will give them a burst of energy and of course spread a lot of laughter.
Family Walk: After dinner, when it is starting to cool down, encourage the whole family to go for a walk. You can talk about your day, or just unwind while looking around at nature. Something as simple as getting outside can be quite fun for the entire family!
Not only will theses activities encourage exercise and healthy habits, but they will be fun for the whole family and create lasting memories!
Urgent Care for Kids is the largest pediatric urgent care chain in Texas, serving families in the greater Austin, DFW, and Houston areas. Our goal is to provide every patient with the highest quality medical care and superior customer service at a time and location that is convenient to working parents. We accept all major commercial insurance plans and all Texas Medicaid and CHIP plans in order to best serve our patients and their families. To learn more about our locations, hours, and services we provide, please visit our website.