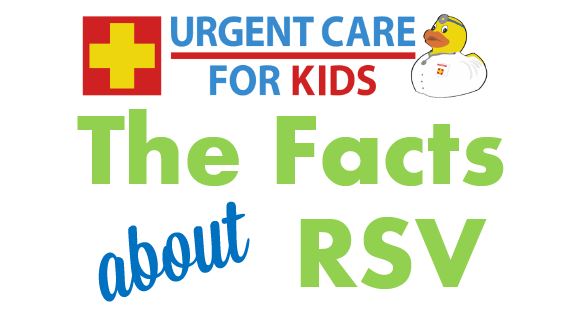 RSV! RSV is simply short for Respiratory Syncytial Virus. It is a very, very, very common respiratory virus that infects the airways of the lungs. Typically the viral infection is more severe in the elderly and in infants. Otherwise for most people they will simply experience mild cold-like symptoms; cough, congestion, runny nose, etc.  This infection will generally occur in the late fall, winter, and early spring.
In children less than one year of age, RSV may cause bronchiolitis. Bronchiolitis a fancy term for infection/inflammation of the smallest airway of the lungs. Children may show severe congestion, shortness of breath, respiratory difficulties, and/or wheezing. The symptoms are very similar to asthma. If you suspect RSV, diagnostic tests may be done at your doctor's office and symptomatic treatment may be necessary. RSV can be very contagious and respiratory precautions are called for. People may become infected from someone's cough, sneeze, or direct/indirect contact from their secretions. You never build a permanent immunity to the virus so always practice good hand washing and cover up those coughs!
---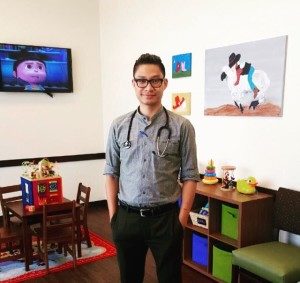 Dr. Nguyen is a graduate of Texas Tech School of Medicine and completed his pediatric training at the University of Texas Medical School at Houston. His experience includes Children's Memorial Hermann Hospital, Lyndon B. Johnson Hospital, and M.D. Anderson. Dr. Nguyen rotates between our two Austin locations (Round Rock and Cedar Park), and he has received rave reviews from both our patients and their families since coming on staff. In his spare time, he enjoys jazz music and cooking.
---
Urgent Care for Kids is the largest pediatric urgent care chain in Texas, serving families in the greater Austin, DFW, and Houston areas. Our goal is to provide every patient with the highest quality medical care and superior customer service at a time and location that is convenient to working parents. We accept all major commercial insurance plans and all Texas Medicaid and CHIP plans in order to best serve our patients and their families. To learn more about our locations, hours, and services we provide, please visit our website.