As well as providing superior pediatric care for your little ones, Dr. Whitenton has an array of knowledge of helpful tips for your family! With school back in session, Dr. Whitenton is here to talk about encouraging healthy reading habits, even before children enter their school years!
Back to school means back to books, but reading skills start much earlier than school.  Reading aloud to kids lays groundwork that is important for future success in school and beyond.  It creates an environment that explains the structure of language in both written and verbal form, and it enhances bonding between child and parent.  Problems with reading often equate to poor performance in school, which may be a struggle for years.  A strong foundation in language, communication, and logical thinking skills will help support early childhood education to ensure a smooth transition into the school years.  Toddlers and pre-schoolers who view books as a treat are more likely to choose reading over television and video games as they grow into students.  Recent studies have actually demonstrated important changes in the brains of children who are exposed to literacy activities in the home.  Parents are the biggest influences in kids' lives and can truly make a significant investment in adult success by creating a home environment in which literacy can flourish.
---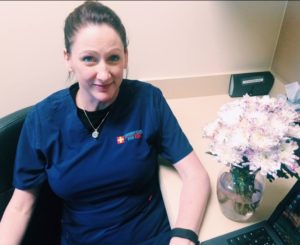 Dr. Kristi Whitenton is a graduate of the University of North Texas Health Science Center in Fort Worth, followed by general pediatrics residency at the University of  Texas Health Science Center at San Antonio.  After two years of additional training in pediatric critical care, she became a medical director for Little Spurs Pediatric Urgent Care in San Antonio.  In August 2014, she joined Urgent Care for Kids as the medical director for the Austin area.  She is a fellow of the American Academy of Pediatrics and has a son attending Southern Methodist University in Dallas.  In her spare time, she enjoys running, baking, and supporting the visual and performing arts.
---
Urgent Care for Kids is the largest pediatric urgent care chain in Texas, serving families in the greater Austin, DFW, and Houston areas. Our goal is to provide every patient with the highest quality medical care and superior customer service at a time and location that is convenient to working parents. We accept all major commercial insurance plans and all Texas Medicaid and CHIP plans in order to best serve our patients and their families. To learn more about our locations, hours, and services we provide, please visit our website.