Siblings are a wonderful gift that parents can give their children. They are built in playmates, support systems, and in some cases best friends! Some people say, "Having one is one but having two is twenty." The transition from one child to two children is a huge adjustment for everyone including brother or sister. This momentous change can be exciting but sometimes traumatic for little ones to grasp. Different age gaps between children will provide different adjustments, but we have compiled a list of ways to prepare big brother or big sister for the arrival of this new bundle of joy!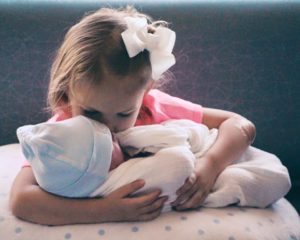 Get a baby doll: Mothers have to "nest" and little ones do too! Get your little one a baby doll, specific to the gender of the new baby if you can! This way big brother or sister can practice holding the new baby and get used to being gentle and quiet around a baby.
"Big Helper": Make a big deal out of your BIG helper. Give your little one extra tasks around the house.Maybe let them pick out their own clothes, choose the book to read at naptime, help feed the family pet, or even "help" with the laudry! This will prepare your little one when it comes time for the new baby to be willing and excited when you actually may need their help grabbing a diaper or a towel!
Read, Read Read: There are TONS of books on the market about transitioning into a big brother or big sister. Find a character your little one likes such as Little Critter or Bubble Guppies and read about when they became big brother and sister!
Continuous Conversation: You can never talk too much! When the baby comes, it will be with them forever. You will provide security and comfort by constantly talking about the baby and reminding them that Mommy and Daddy will always love them.
Gift FROM the new baby: When the new baby arrives, it is nice to give big brother or sister a gift "from" the baby. It doesn't have to be anything grand! Just something to remind the big sibling how special they are.
Becoming a big brother or sister is a gift and a responsibility! Using these tips above will hopefully encourage a smooth transition for all parties included.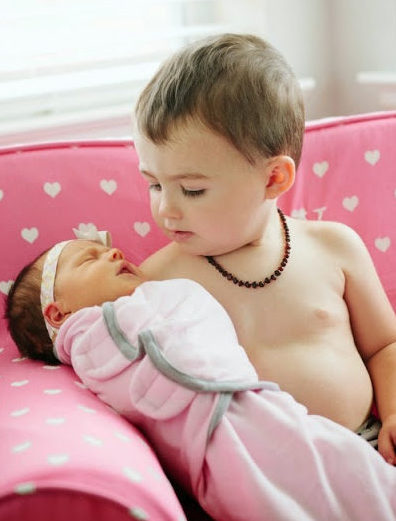 Urgent Care for Kids is the largest pediatric urgent care chain in Texas, serving families in the greater Austin, DFW, and Houston areas. Our goal is to provide every patient with the highest quality medical care and superior customer service at a time and location that is convenient to working parents. We accept all major commercial insurance plans and all Texas Medicaid and CHIP plans in order to best serve our patients and their families. To learn more about our locations, hours, and services we provide, please visit our website.