As well as providing superior pediatric care for your little ones, Dr. Whitenton has an array of knowledge of helpful tips for your family! With summer just around the corner, today she is here to talk about Pool Safety!
The end of May officially marks the beginning of pool season, so it's wise to review pool safety for kids who will spend time around any kind of pool, whether it's above ground, below ground, or even a small plastic kiddie pool.  Even for experienced swimmers, it's important to reinforce safe behavior around water.  Kids should never run near a pool and should not dive head first into any water unless it's been cleared with an adult.  They should understand that it's dangerous to push and shove in or near the water, and that holding someone under water is not allowed.  While swimming lessons are often fun under the age of four, they may give parents a false sense of security because they may assume the child knows how to stay afloat and be safe in the water.  However, adult supervision in the pool is required well into the school age years.  No child should ever be completely alone near water.  Older children can be taught to use the buddy system, but younger kids must be closely supervised.  Drowning can occur in just a few inches of water within about three minutes.  Any type of pool should have restricted access such as a locked fence around it.  It's important for adults to take a CPR class for all types of emergencies, including a possible drowning.  Preparation is key for a safe summer.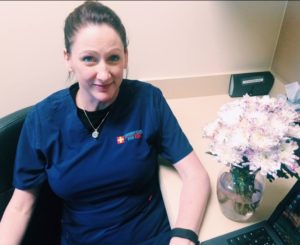 Dr. Kristi Whitenton is a graduate of the University of North Texas Health Science Center in Fort Worth, followed by general pediatrics residency at the University of  Texas Health Science Center at San Antonio.  After two years of additional training in pediatric critical care, she became a medical director for Little Spurs Pediatric Urgent Care in San Antonio.  In August 2014, she joined Urgent Care for Kids as the medical director for the Austin area.  She is a fellow of the American Academy of Pediatrics and has a son attending Southern Methodist University in Dallas.  In her spare time, she enjoys running, baking, and supporting the visual and performing arts.
Urgent Care for Kids is the largest pediatric urgent care chain in Texas, serving families in the greater Austin, DFW, and Houston areas. Our goal is to provide every patient with the highest quality medical care and superior customer service at a time and location that is convenient to working parents. We accept all major commercial insurance plans and all Texas Medicaid and CHIP plans in order to best serve our patients and their families. To learn more about our locations, hours, and services we provide, please visit our website.