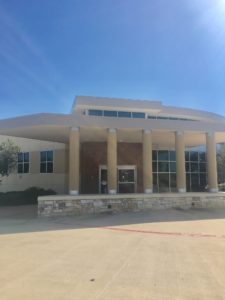 ALLEN, TX – Urgent Care for Kids opens its fourth Dallas-Fort Worth clinic in Allen, Texas effective November 15, 2017. Urgent Care for Kids in Allen is located at 919 Medical Drive in Allen and is open from 3 p.m. to 9 p.m. on weekdays and 9 a.m. to 9 p.m. on weekends.
"Our goal is to help families avoid the high costs of emergency room visits for urgent needs and ensure that their children are treated by providers specializing in pediatrics," said Brian White, CEO of Urgent Care for Kids.
Urgent Care for Kids accepts all forms of insurance, including Texas Medicaid, and offers pediatric-trained expertise for patients 0 to 21 years of age. The practice's presence within the Dallas-Fort Worth, Austin and Houston make Urgent Care for Kids the largest pediatric urgent care provider in Texas with a total of 10 clinics and a daily capacity to serve patients statewide, while maintaining short wait times.
"As with all of our clinics, we're looking to meet needs in rapidly growing communities under served in terms of pediatric urgent care," White continued. "We identified a similar need in Allen and look forward to serving the children and families in this community."
For media inquiries, please contact Regional Marketing Director Christine Walsh at cwalsh@urgentcarekids.com.
---
Urgent Care for Kids has four Dallas-Fort Worth locations including Allen, Keller, McKinney and Frisco. Services and treatments include office visits and consultations, onsite lab testing for flu, strep throat, RSV and mono, urinalysis & bacterial cultures, x-rays & orthoglass splinting, laceration repairs, foreign object removals, minor burns, asthma-related issues, allergies, mild allergic reactions, skin irritations, conjunctivitis (pink eye), ear infections, head lice, animal bites and seasonal flu shots and sports physicals. For more information on clinic services, locations and hours, please visit www.urgentcarekids.com.