For this week's Provider Spotlight, we are excited to introduce Marcia Bitting. Marcia is one of our newer providers, joining the Urgent Care for Kids team in August. She is an experienced nurse practitioner who shows excellent care to each and every patient she treats, and we have loved working with her in each of our Houston-area clinics. If you and your child have seen Marcia in either our Cinco Ranch, Woodlands, West University, or Spring clinics, here is a chance to learn a bit more about her impressive resume and experience so far with Urgent Care for Kids.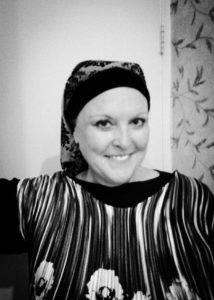 1. Tell us why parents should let you care for their children.
I have learned practically from being a wife, mother, and grandmother; as well as a nurse for over 35 years. We have six children that live all over the USA and 12 grandchildren. I have been the mother with sick children, as well as caring for parents and children, so I remember the long nights and not being able to think clearly. I view my job as not only a practitioner, but an educator. I provide medical relief and educational tools to assist parents and patients make health decisions and guide their loved ones to a better state of health.
2. Why did you choose to specialize in pediatrics?
I have 2 Masters degrees, one in International Public Health, and one in Nursing Education, and am a certified pediatric nurse practitioner. Children have been a huge part of my life! I started in NICU, then Emergency Centers, International Relief and Development Medical teams around the world, visiting nurse on the island of Guam, telephone triage in Chicago, teaching nursing students in Oklahoma, and then found my passion of working with children with neurodevelopmental disorders and special needs. Each child is unique and specially made with lots to share each and every day!
3. What is your favorite thing about working at Urgent Care for Kids?
Urgent Care for Kids is like one big family! Each day brings new challenges and situations. I like the way each staff member goes out of their way to help the patients as they come in. They all go the extra mile to encourage the kids and bring smiles to their faces. It's a great environment to work in!
4. What are some of your favorite things about living in Houston?
The Jewish community I live in with fantastic kosher restaurants! I love that everyone goes out of their way to give Southern Hospitality! I also enjoy rodeo week and horses!
5. What are a few things that make you unique that most people do not know about?
As you can guess, I was born into a military family, married an Air Force pilot, and had an Air Force son. I love traveling and meeting people throughout the world. I love to quilt, knit, and sew. As a redhead, I have a love to trample through the heather in Scotland, and as a Jew, I love to daven at the Wailing Wall in Jerusalem.
We hope you enjoy learning more about each of the wonderful providers we have on staff at Urgent Care for Kids. We carefully select each and every team member at UC4K and we love telling you about them. If you or your family was seen by one of our amazing team members, we would love to hear about it in the comments below.