The fall season is right around the corner, so don't waste another minute to make fun family memories this summer!  Engaging in summertime activities with your children are always great ways to share some laughs and smiles and stay healthy.  Let's get to it: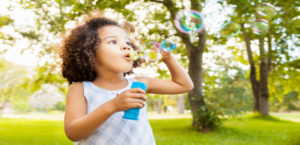 Get Your Summer On
Go camping indoors: Clear out some furniture and set up (or make your own!) tents inside.  Treat it the same way you would if you were at a campground away from home.  Use flashlights after dark, sleep in sleeping bags, tell ghost stories, avoid screen time, and make some great memories.  The best parts of this adventure will be indoor plumbing and no mosquitoes.
Act like a tourist: Every city has some history, even small towns.  Research some interesting places close to home and visit them as you would if you were on vacation in a far away place.  There could even be some tours or photo opportunities to capture the magic.  This kind of adventure will usually require some walking and outdoor time and presents a chance to get some exercise and fresh air.
Kids as teachers: Let your kids teach you all about something you don't already know, such as a favorite video game, playing an instrument, dancing, some basic gymnastics moves, sports teams, or favorite recording artists.  Older kids could lead a family book club.  Once those connections are made, they are natural conversation starters and you can go back to "parents as students" throughout the summer.  Keeping kids' minds engaged in new ways while they're not in school will help keep them sharp.
Game night: Organize a weekly family match of any number of games.  Include traditional games such as kickball, softball, or capture the flag, but shake things up sometimes by making up your own games.  Some games could even be indoors, such as a bake-off.  Switch up the team members sometimes, too—kids vs parents, girls vs boys, etc.
Star search: Spend an occasional clear evening outside on blankets, looking up at the stars.  Do some research on constellations to easily identify them, and learn the stories behind the names.  In the summer, the sky is the clearest, so take advantage of the view.
One of the best things about summer break is the time it affords to do things that families might not have time to do during the school year.  Embracing these opportunities keeps families engaged, and it doesn't take a cross-country trip to make memories.  Small, everyday adventures will make summer unforgettable.
---
Urgent Care for Kids is the largest pediatric urgent care chain in Texas, serving families in the greater Austin, DFW, and Houston areas. Our goal is to provide every patient with the highest quality medical care and superior customer service at a time and location that is convenient to working parents. We accept all major commercial insurance plans and all Texas Medicaid and CHIP plans in order to best serve our patients and their families. To learn more about our locations, hours, and services we provide, please visit our website.