Happy New Year!
It's hard to believe it will soon be 2016.  One of the things we all seem to do when the calendar starts over each year is make New Year's Resolutions.  This is usually something we do individually, but it can become a family activity.
Start by asking everyone to think of something they did well over the last year, such as getting better in playing a sport or consistently doing chores.  Feeling accomplished is a great way to move forward into a new year.
Find age-appropriate goals for kids.  For younger kids, this may be as simple as picking up toys every day or being kind to pets.  Help these little ones with their new goals by writing them down for them and displaying them in their room or a common family area such as the refrigerator door.  School age kids may focus on improving in a difficult subject at school, drinking more water, or taking on a new household chore that's more challenging.  Adolescents could be ready for a more mature goal, such as taking better care of their bodies or regular community service.
Parents can make resolutions that involve the rest of the family, such as observing a "no computer rule" until after dinner time each day and asking the kids to do the same.  Check in with everyone monthly to see if their new habits are becoming routine.  Praise should be given for meeting goals, and for goals that are not being met, re-evaluate ways that parents can help keep kids on track.  Reminders on a calendar or a phone alert can help nudge everyone in the right direction.
Have a safe ending to 2015 and Happy New Year!
Meet the Author: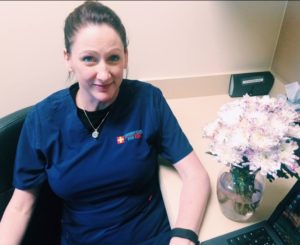 Dr. Kristi Whitenton is a graduate of the University of North Texas Health Science Center in Fort Worth, followed by general pediatrics residency at the University of  Texas Health Science Center at San Antonio.  After two years of additional training in pediatric critical care, she became a medical director for Little Spurs Pediatric Urgent Care in San Antonio.  In August 2014, she joined Urgent Care for Kids as the medical director for the Austin area.  She is a fellow of the American Academy of Pediatrics and has a son attending Southern Methodist University in Dallas.  In her spare time, she enjoys running, baking, and supporting the visual and performing arts.