Holiday Traditions with Little Ones
The holiday season is upon us and for most it is packed full of tradition and baking.  My fondest memory growing up was baking goodies for the Christmas holidays.  My mother, sister and I would spend the better part of an entire day in the kitchen creating savory confections of love and art for the sweet-tooth of friends and family.  Though my mother has since passed and I am now a married mother of one, this holiday tradition has been carried on in my family to my spunky 4 year-old son, Weston.  Not only do I encourage Weston to hold true to his inevitably creative side, but I have him help out in the kitchen any chance that I get.  As a stay-at-home mom I feel like the majority of my time is spent in the kitchen, preparing foods, cooking and cleaning.  Not only is my time with Weston spent bonding together cooking, but also I use these opportunities to try new foods.  Weston has suffered from food aversion since his could chew solid foods, but by having him help prep foods with me in the kitchen he is more inclined to try out a foreign food that he would otherwise pass up without a second-thought.
Yes, cooking with a 4 year-old can be a daunting task and of course messy, but any chance your little ones can be your "little helper" are sweet moments that are soon fleeting.  Children love helping and they love helping the people they love most, you!  First, start by preparing your mind that you will make a mess, a mess that can be cleaned up.  Second, lay out your ingredients, measuring cups, bowls, pan, whatever you will need so will not have to run around your kitchen making you child lose interest.  Then have them scoop, pour and mix and only assist when needed.  Offer them praise throughout their ventures in the kitchen with you.  After they see what they have created they will not only be proud, but will have gained a precious memory of times in the kitchen with you and will see that starting a project has rewarding results.  Cherish the moments as your little ones are learning and growing in a world of fascinating discoveries.
Meet the Author: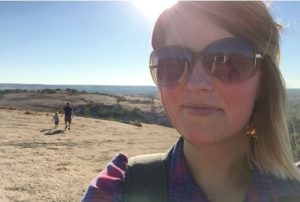 Hello my name is Melody Gathright and I am a stay-at-home mom making the most of my days living inspired by the joy that my husband, Daniel and my son, Weston brings. Since being home with my little man I have been able to tap into my creativity even more with foods, crafting and my #projectthrifty lifestyle. On a single income budget, this has further challenged us as a family to reduce, reuse and recycle everyday items that would otherwise be thrown out and make works of art. I hope that my article will further inspire your creativity to think outside the box.  Thank you so much for reading and for further inspiration check out what my husband has been up to on Instagram at #gordonwoodworks. Blessings to you and your family and Merry Christmas!