Our friendly and talented Medical Director, Dr. Kristi Whitenton, shares a worthwhile medical message to families everywhere. If you agree the fall and winter season is more than cooler weather and gifts, give this blog a like and share!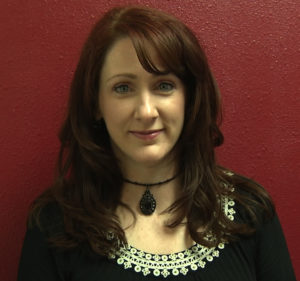 "What if kids were grateful all year instead of the last Thursday in November?  Parents can help set a tone of gratitude in so many different ways.  Turning statements that would normally be a complaint into an observation of thankfulness is one way to model this.  Saying, "Gosh, it's cold and rainy outside, but we are so fortunate to have a warm house," can demonstrate how to see the glass as at least half full.  Finding ways to bless others with our abundance is another way to show children how to grow from giving.  It's not just about cleaning out closets for donations—actions with intent such as sending gifts to soldiers abroad or needy children changes how children view their impact on society.  Even how we talk about helping shapes how children see themselves.  Studies have shown that saying, "You can be my helper," instead of "I need you to help me," will promote self-identity as a helper rather than just performing an action.  Then when a parent expresses gratitude to the helper, it reinforces that positive behavior and makes future positive behavior more likely.  Each day, encourage kids to say "hello" and "thank you" to members of our communities such as mail carriers, garbage collectors, school secretaries, coaches, and police officers.  If we celebrated year-round thanksgiving, the world would be such a different place!"
---
Urgent Care for Kids is the largest pediatric urgent care chain in Texas, serving families in the greater Austin, DFW, and Houston areas. Our goal is to provide every patient with the highest quality medical care and superior customer service at a time and location that is convenient to working parents. We accept all major commercial insurance plans and all Texas Medicaid and CHIP plans in order to best serve our patients and their families. For medical opinions, please visit with our medical staff at our urgent care locations. To learn more about our locations, hours, and services we provide, please visit our website.