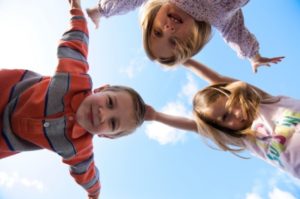 Who knows the daily life of a parent better than…well…parents. From celebrating accomplishments to venting frustrations, it's important for moms and dads to have a support network that gives them and their children a sense of community and understanding. Joining a parenting group is a great way to create this sense of belonging as well as getting the scoop on recommendations and making new family friends. The good news is there are countless of local outlets that do just this for parents of multiples, preschoolers, twins and everything else in between!
We did some digging in Austin, Houston and Dallas-Fort Worth and are proud to recommend some of our favorite parenting groups!
Austin Parenting Groups
Houston Parenting Groups
Dallas-Fort Worth Parenting Groups
More Parenting Groups
There are of course so many more wonderful groups out there. Do you know of a network or are a part of one you'd like to add to the list? Leave your recommendation in the comments or reach out to one of our locations to let us know!
---
Urgent Care for Kids is the largest pediatric urgent care chain in Texas, serving families in the greater Austin, DFW, and Houston areas. Our goal is to provide every patient with the highest quality medical care and superior customer service at a time and location that is convenient to working parents. We accept all major commercial insurance plans and all Texas Medicaid and CHIP plans in order to best serve our patients and their families. For medical opinions, please visit with our medical staff at our urgent care locations. To learn more about our locations, hours, and services we provide, please visit our website.