Last month, we debuted a new series here on the blog, Dr. Duck's Book Club. Urgent Care for Kids promotes reading as an activity for all ages that helps build a healthy mind! Whether your child can read independently or still needs a little help, we have something for every reading level.
This month, we are featuring "Rainy Day Reads". This time of year, the weather can be unpredictable and a fun day outside can quickly be halted with an unexpected downpour. Instead of vegging out in front of the television, reading can be a great way to pass the time! Here are our suggestions:
For Toddlers: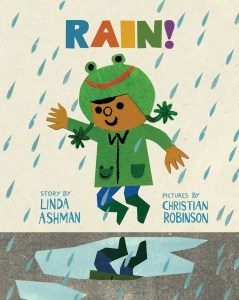 RAIN! by Linda Ashman is a story showing how two different attitudes about a rainy day can effect how others feel. This is a great book to read with little ones who like to listen. Take note of the pictures, and ask your child to list how to have fun on a rainy day, like the little boy in the story.
For Beginners (Age 4-6):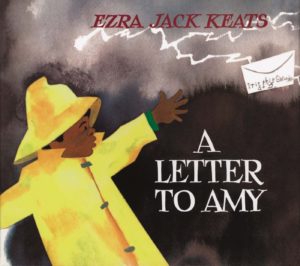 A Letter to Amy by Ezra Jack Keats is a classic story that shows how rain can sometimes be troublesome! This book is great for beginning readers who may still need a little help. After reading, ask your child how the rain effected Peter's plan, and talk about how sometimes things do not go as planned.
Elementary Level Readers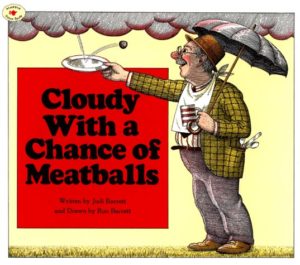 For early elementary-level readers, Cloudy With a Chance of Meatballs by Judi Barrett is a great choice. This book has ample pictures and is a fun story that encourages little ones to use their imagination. After reading, have your child tell you what food they wish would fall from the sky, and how things would be different if that's where our food came from.
Upper Elementary Readers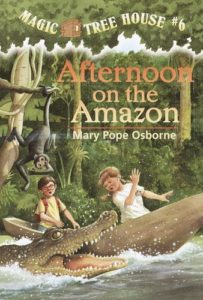 The Magic Treehouse Series: Afternoon on the Amazon by Mary Pope Osborne is a great choice for readers transitioning into chapter books. Your kids will follow the adventures of Annie and her brother Jack as they explore the Amazon, which will definitely be an exciting way to spend a rainy day!
Middle School Level Readers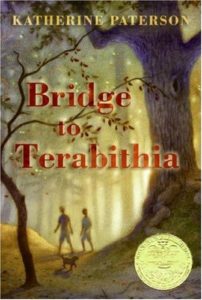 Bridge to Terabithia by Katherine Paterson is a classic read for middle-school level kids. Follow Jesse and Leslie on their adventures, and also as they deal with tough situations.
Does your child have a favorite book to read on a rainy day? Let us know!