Father's Day is this Sunday! If you're still scrambling to find the perfect gift, don't forget what really matters: telling Dad how much he means to you! We spoke with a few of our Urgent Care for Kids team members about what they've learned from their dads.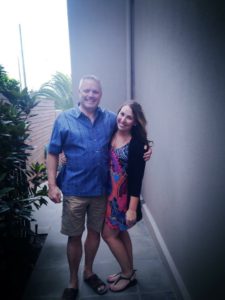 Tomi Fanning, Austin Marketing Director
One of the many things my dad has instilled in me is to treat everyone you meet with the same respect no matter what and to try to connect with them. With friends, family, strangers, classmates, by trying to make a connection with them you never know where that may lead. My family actually lives in Austin Texas because my dad struck up a conversation on the Disney bus in Florida and it led to a job offer. I try to be intentional with every person I meet and maintain relationships.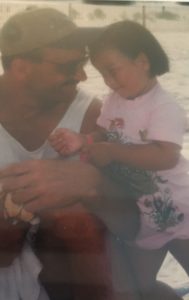 Becca Schanzer, Operations Administrator
My daddy is my hero. There is just something special about a little girl and her daddy. I've learned from my dad morals, respect, how to enjoy life, find the best in every situation, and to always be myself. He stands behind my decisions 100%. He has given me the privilege of life. He is my biggest fan. No amount of thank you can repay my daddy with what he has given me.
A little story about my dad… When I recently moved out, and he was driving off he sent me a text within 3 minutes saying how proud he was of me and proud of the woman I have become. Within 5 minutes of him being gone, he called me just because he wanted to be the first person to call me when I officially settled in. It's the little things that matter the most.
The woman I am today, is all thanks to the man who raised me!
Thank you dad 🙂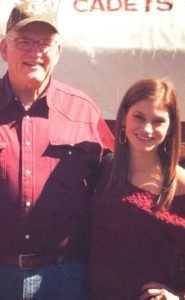 Kristen Moss, Houston Marketing Director
My dad has taught me so many things over the years! He taught me first and foremost to believe in myself. He's always been my #1 fan and encourages me in everything I do. Every semester in college (and even now) when I would inevitably get overwhelmed, he would tell me, "If anybody can do it, I know that it's you- just get after it, girl!". I don't think I'd be where I am today without his constant encouragement! I learned from his example that anyone can be the boss, but it takes someone with integrity, a desire to serve others, and a great sense of humor to be a leader. My dad taught me to always be confident in my decisions, to never say "that's not my job" when asked to do something, and never forget to just have fun. Thanks for everything, dad!
What have you learned from your dad? Let us know!
Urgent Care for Kids is the largest pediatric urgent care chain in Texas, serving families in the greater Austin, DFW, and Houston areas. Our goal is to provide every patient with the highest quality medical care and superior customer service at a time and location that is convenient to working parents. We accept all major commercial insurance plans and all Texas Medicaid and CHIP plans in order to best serve our patients and their families. To learn more about our locations, hours, and services we provide, please visit our website.