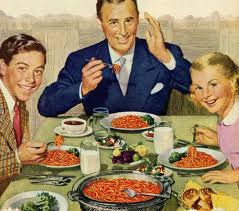 We have summarized facts on childhood obesity to provide clarity on such a critical public health concern.  Obesity, weight loss, and diet tips have been related to adults for decade, as America's waistline continues to grow. Inevitably we now see obesity in kids. Surprised children experience the same problems as their parents? Remember, you are the primary role model and defining component of health in your child's life.
The causes of obesity in children may be detailed in most every parenting magazine you read these days. These reasons for childhood obesity continue to grow in amount and complexity, but the solutions and preventative methods can be simple:
The truth:
Over the past 30 years, obesity has more than doubled in children and tripled in adolescents, according to the CDC.
Approximately 32% of U.S. children and adolescents are overweight (A BMI greater than the 85% percentile)
17% of children are obese (A BMI greater than the 95% percentile)
The treatment:
Avoid missing your scheduled doctor's appointment; this is the primary resource for early identification of chronic disease or unhealthy weight trends.
Eat for fuel; do not serve your child more than they need. Little kids have "eyes bigger than their mouths." To prevent food waste and excessive intake, plate meals in the kitchen but eat at the table. Buffet style, serve-yourself meals should be reserved for older children who understand portions.
Hydrate; hunger signals are often confused for thirst.
Make fresh choices; provide fruits and vegetables for your child. Do not rely on them to make the healthiest choice. All their snack choices should be equivalent in healthiness.
Limit your labeled grocery items & shop the perimeter! By remaining on the edges of the grocery store, you will be promoted to buy fruits and vegetables, lean meats, eggs, and low fat dairy. Ironically, these are the items your children benefit from! The labels items, the middle foods (middle of the grocery store) contain more sugar and fat than anyone, especially your child, needs.
Decide on a Go-Slow-Whoa food list!
Whoa foods, those with excess fat and sugar, should be limited.
Incorporating a "magic number" for the week can be used to meet these goals with your child.
Find all the details here: www.catchusa.org