Life can be crazy, and then you throw having a baby into the mix and it gets even crazier. Babies are these perfect little beings, who bring so much joy to our lives, but they also seem to be programmed to get into trouble and get into things that are hazardous to their well being. With children, at one point or another, you realize that instead of constantly chasing them and saying no when they go toward the electrical socket, it may be a better idea to just proof every room!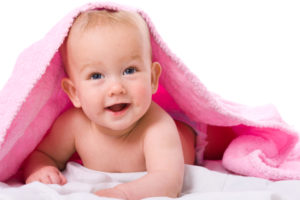 We found some great suggestions of what to add to your "Baby Proofing Checklist" from HelloBee and gives a good idea of where to start when baby proofing your home.

bath spout cover
nonslip bath mat
toilet lock
corner guards for sharp edged furniture
outlet plugs and/or sliding outlet plates
power strip covers
cabinet locks
drawer locks
safety gates
anti-tip straps for flat screen tvs
cord shorteners for blinds and curtains
window locks
door locks
oven latch
oven knob covers
Let's get real… this list could go on and on and on. Having children brings so many new things, by baby proofing you can hopefully minimize some of the potential dangers or injuries that your child could face! Thank you HelloBee for sharing this!
Urgent Care for Kids is the largest pediatric urgent care chain in Texas, serving families in the greater Austin, DFW, and Houston areas. Our goal is to provide every patient with the highest quality medical care and superior customer service at a time and location that is convenient to working parents. We accept all major commercial insurance plans and all Texas Medicaid and CHIP plans in order to best serve our patients and their families. To learn more about our locations, hours, and services we provide, please visit our website.