Here in Texas the sun is shining (most days) and the weather is warming up. Spring is a great time to plan a few outdoor activities for you and you little one to enjoy together. The usual water activities we love during the summer aren't an option yet, but there are still plenty of fun things you can do with your kids to enjoy the nice weather. We came up with a few ideas on how to take advantage of the beautiful weather with your kids!
Wagon Rides
There's just something so fun about a wagon ride for kids! Take a long walk and bring your little one's favorite teddy bear or doll along. You can also fill the wagon with toys, blankets, and books.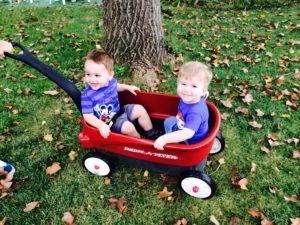 Bubbles
There are so many fun bubble toys you can pick up at the Dollar Store. Get outside and let your little one try out different toys to blow bubbles all over the yard or park. You can also let them try to pop the bubbles!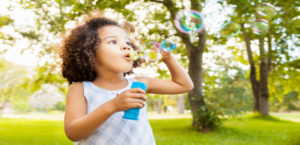 Get Involved with Nature
Letting your little one help you plant something and watch it grow is not only fun, but it also helps them learn about how things are grown. Toddlers love getting their hands dirty so letting them put dirt into a pot, or pull weeds out of a garden can be a great way to engage their senses. You can also have them pick flowers and make a bouquet for your table. This will help them feel like they helped you accomplish something special.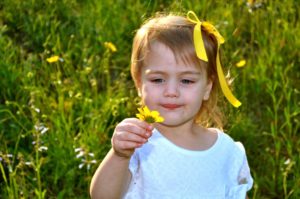 Sidewalk Chalk
Drawing on the walls might not be allowed, but the sidewalk is a great alternative! Help your little one draw with different colors and remind them of the names of each color as you go. You can also draw their favorite characters or make little roads for their toy cars or bikes.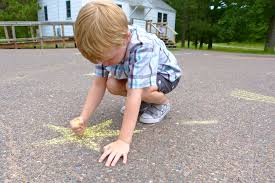 Kites, Pinwheels, or Ribbon Streamers
Kids love to see kites up in the air, so pick out one with their favorite color or a favorite cartoon character, and get it high up in the air for them to watch. Another option is to let them make their own ribbon streamers using a stick, some tape, and different colored party streamers or ribbon. Pinwheels are also a fun way to let them see how the wind moves things.
However you decide to get your kids outside and engaged, we think that this is a wonderful time of year to do it! If you have more great ideas on how to keep your kids active outside, please share them with us through Facebook, Instagram, Pinterest, or Twitter! We love to see parents getting creative to keep their kids active and healthy.