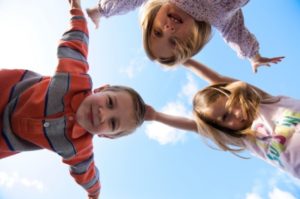 Summer time is finally here, but that doesn't mean learning needs to end. When boredom sets in, this list is perfect to keep your child's brain active, while still having fun. We came up with a few ideas that should keep your little ones busy over the summer.
1. Take an educational trip in your local community.
Most local communities in Texas have a ton of free community events happening every weekend. Check out local moms groups for the best ideas on where to go explore in your community. Local children's museums are also great to explore, and they offer countless activities to keep the day exciting.
2. Keep a written journal with summer activities.
Writing is one of the best ways to keep your child's brain active. Also, what better way to answer the typical first day of school question, "so what did you do this summer". Keeping a written journal will keep your child's memories alive and it will be a great keepsake for them as they grow up.
3. Sign up for a local summer reading program to make reading more fun.
Local libraries love to have kids come out to their reading programs in the summer. Most libraries have story times suited for all ages, and they tend to be super fun too. While at the library, you can also take advantage of the thousands of free books to check out, which should keep your child busy over the summer.
4. Stay active. Participate in local sports camps and little league teams.
Participating in sports camps and little league teams can be a great way for your child to stay active while learning new skills and making new friends. If your child is not interested in sports, there are a ton of other options out there including theatre camps and Vacation Bible Schools. Make sure to apply sunscreen before letting your child participate in outside sporting events.
For more ideas on how to keep your child's brain busy over the summer, you can visit Mindshift. This website has over 50 creative ideas to share with your children over the summer.