Today on the blog, our Austin Area Marketing Director Tomi Fanning is sharing her Valentine's Day tips!
---
Hi there! Tomi here. February 14th, also known as Valentine's Day, is one of my favorite holidays because it is a special holiday where you get to spread the love to those around you! Whether it is your parents, friends, soul mate, teachers, or your cat, love is in the air. There are many ways to do this. I came up with 14 ways to say I LOVE YOU and here they are: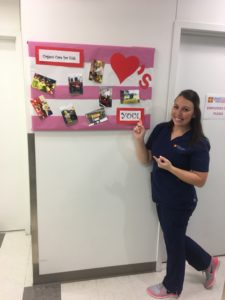 1 – Give a big bear hug: hugs make people happy! Go and hug someone you love
2 – Decorate a Valentine's Day card: No matter what age you are, Valentine's Day is the perfect day to get crafty!
3 – Do something nice and selfless for someone: Take out the trash or put away their laundry. A little act of kindness goes a long way.
4 – Give flowers: This thoughtful gesture is a great one! By the way, my favorites are lilies!
5 – Learn "I love you" in another language: Te Amo (Spanish) , Je T'Aime (French), Ich Lieb Dich (German)! Try one!
6 – Play a song that reminds you of the other person: This is a perfect way to take a walk down memory lane with a lovely tune
7 – Write a list of all the reasons you care about someone: Showing someone the reasons you appreciate them will always be a way to their heart
8 – Decorate and frame an adorable photo of the two of you: Get the whole family involved in decorating and find a photo that captures your relationship.
9 – Leave them a secret note
10 – Create homemade coupons that the other person can redeem: Free massage, free car wash, free room cleaning… the list goes on and on!
11 – Cook them their favorite meal: They say the way to some people's heart is through their stomach!
12 – Blow a kiss: Simple and straight to the point!
13 – Watch their favorite movie with them: Nothing better than a family snuggle session on the couch!
14 – Say "I love you": Need I say more?!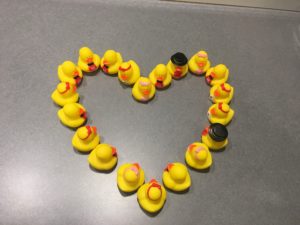 These are just a few of the many ways to tell those around us how much we love them. Put a little bit of thought in and it will mean a lot to the other person. Do you have anything special planned for Valentine's Day??
---
Urgent Care for Kids is the largest pediatric urgent care chain in Texas, serving families in the greater Austin, DFW, and Houston areas. Our goal is to provide every patient with the highest quality medical care and superior customer service at a time and location that is convenient to working parents. We accept all major commercial insurance plans and all Texas Medicaid and CHIP plans in order to best serve our patients and their families. To learn more about our locations, hours, and services we provide, please visit our website.